Paris Marathon finishers!
Posted on
Congratulations to the Royal's proprietor Jenny & her other half Alick on completing the Paris Marathon on 3 April! This was a huge challenge for them both - as Jenny says she 'wasn't built to run' and Alick spends most of his life as a fisherman bobbing around in the North Sea. They did it and raised over £3000 for local charity MFR Cash for Kids in the process! Jenny says "Many thanks to our family & friends - including the staff and customers at the Royal - for all their support & generous sponsorship. Everyone has been so encouraging, it's much appreciated. Thanks folks!"
Here's a few photos... Well done to you both!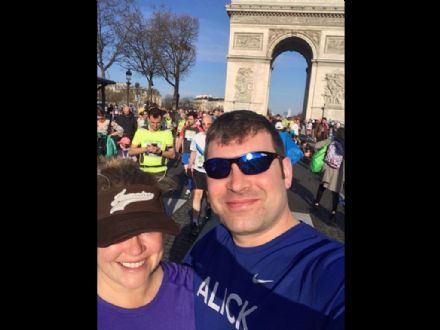 The start line!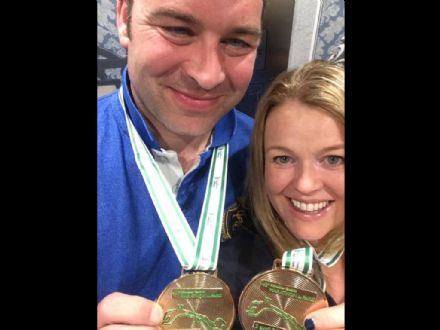 FINISHED!
The welcome home banner thanks to the Royal's resident artist Helen - thanks Helen!